You are now in the gallery housing
the MUSEUM OF YESTERDAY art collection
---
ART COLLECTION
Much of the museum's collection of mid-20th Century advertising art can be seen in our other galleries. For example, the railroad art collection is shown in the gallery devoted to railroad history. Only a small portion of our advertising art is actually shown on this page, so please be sure to tour our other galleries. .
The Museum Of Yesterday collection contains several original works of art including this oil painting of Southern Railway locomotive 4501 chugging along the New Orleans lakeshore at the community known as Littlewoods. The painting is by Louisiana artist M. Honoree'. A large portion of our collection of oil paintings were lost in the Hurricane Katrina flooding in New Orleans, however, these pieces were in safe storage at the time, and they survived.

In addition to paintings, The Museum Of Yesterday's art collection contains many examples of 20th Century advertising art, including food, laundry and household product, railroad and industrial trademark art. The Coca-Cola sign below was a familiar site on the exteriors of general stores, corner groceries, neighborhood drug stores and restaurants across the 1930's American landscape.
The Jackson Brewing Company of New Orleans was a major employer in Louisiana. Jax Beer was sold throughout the Southern United States until the brewery closed its doors in the latter part of the 20th Century. The brewery's advertising art, such as this tray, could be found in most New Orleans eating establishments and in many homes.
Above, a Cream Of Wheat porcelain and tin advertisement recovered from a 1930s rural grocery, and below a Chesapeake and Ohio "Chessie" porcelain and tin ad. We are presently in the process of expanding the museum's collection of advertising art from 1900-1950.
Original oil painting by a New Orleans nun, Sr. Anita Richard R.S.C.J. dating to 1930's.
Oil painting - New Orleans Streetcar Scene by artist J. Olivier
Original oil painting - Mountain Scene by M. Honoree'
.
A hand-made and illuminated lighthouse that was turned from an oak log.
PLEASE NOTE THAT THIS PAGE IS STILL UNDER CONSTRUCTION. THE COLLECTION IS IN THE PROCESS OF BEING PHOTOGRAPHED AND MORE PHOTOS WILL APPEAR SHORTLY
Click the label below to return to the Great Hall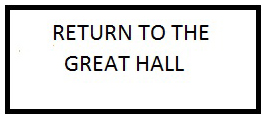 Copyright 2020 The Museum Of Yesterday, Chesterfield, VA USA